TPO Roofs
In recent years, thermoplastic polyolefin (TPO) roofs have gained significant popularity in the roofing industry. TPO roofing systems provide an excellent balance of durability, energy efficiency, and cost-effectiveness, making them a preferred choice for commercial and residential buildings alike. This page delves into the world of TPO roofs, exploring their composition, benefits, installation process, and maintenance requirements.
At Sustainable Living Builders in Santa Rosa, CA, we recognize your roofing needs are time-sensitive, so if you have any questions about TPO roofs or are ready to get started, contact us today!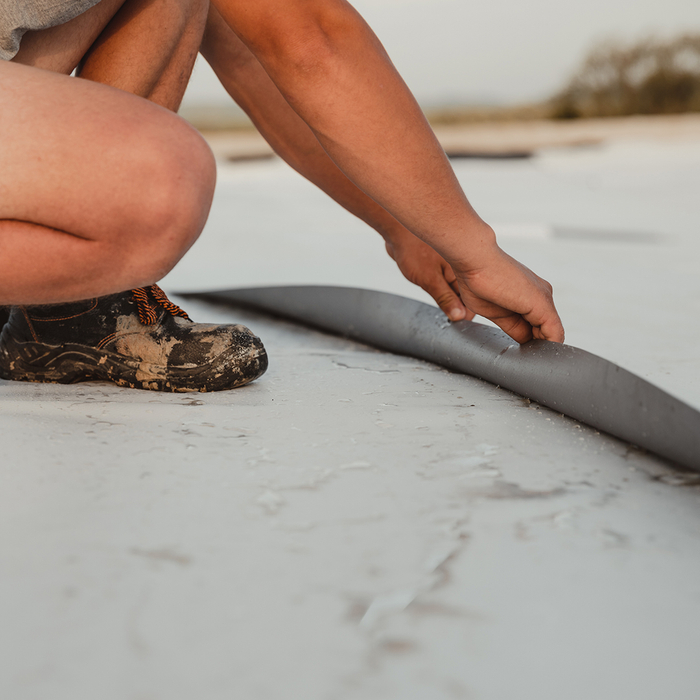 Understanding TPO Roofs
TPO roofing membranes are single-ply roofing systems composed of a blend of polypropylene and ethylene-propylene rubber. This combination creates a flexible and durable membrane that can withstand harsh weather conditions, including UV radiation, high temperatures, and extreme cold. The white color of TPO roofs helps reflect sunlight, reducing heat absorption and improving energy efficiency.

Energy Efficiency:
TPO roofs have excellent heat-reflective properties, leading to lower energy consumption for cooling purposes. Reduced energy usage translates into cost savings and a more sustainable building.

Durability:
TPO membranes exhibit remarkable resistance to punctures, tears, and impact damage. They also have a high tolerance for chemicals, making them suitable for a variety of environments.

Cost-Effectiveness:
TPO roofs offer a cost-effective solution compared to other roofing materials, such as EPDM or PVC. Their installation, maintenance, and repair costs are generally lower, providing long-term savings for property owners.

Easy Installation:
TPO roofs are lightweight and flexible, simplifying the installation process. They can be mechanically fastened, adhered, or even ballasted, depending on the building's requirements.

Environmental Friendliness:
TPO roofs are recyclable, reducing the environmental impact of roof replacements. Additionally, their energy-saving properties contribute to sustainability efforts by reducing carbon footprints.
Maintenance of TPO Roofs
To maximize the lifespan of a TPO roof, regular maintenance is necessary:
Inspections: Routine inspections should be conducted to identify any signs of damage, such as punctures, tears, or loose seams. Prompt repairs can prevent further deterioration.
Cleaning: TPO roofs should be cleaned periodically to remove dirt, debris, and organic growth that can compromise their performance. Mild detergents and non-abrasive cleaning tools should be used.
Snow Removal: In regions with heavy snowfall, it is essential to remove accumulated snow to prevent excessive stress on the roof structure.
Professional Maintenance: Engaging our professional roofing contractors for regular inspections and maintenance ensures that potential issues are detected and addressed promptly, extending the roof's lifespan.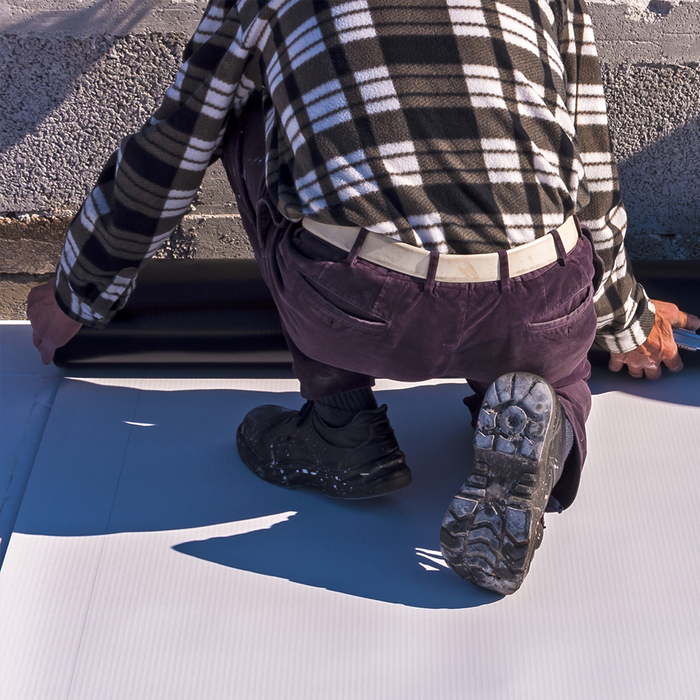 Get a Quote
Obtaining a quote from our commercial and residential roofing contractors is a wise decision for any customer seeking roofing services. By reaching out to our professional contractors, you can benefit from our expertise and experience in the field. We possess comprehensive knowledge of roofing materials, techniques, and regulations, enabling us to provide accurate and reliable estimates tailored to the specific needs of your property.
Additionally, getting a quote allows you to understand the scope of the project, associated costs, and potential timelines. It provides an opportunity to assess different options, compare prices, and make informed decisions. With a detailed quote in hand, you can gain peace of mind knowing that your roofing project will be handled by our experts committed to delivering quality workmanship and ensuring the longevity and durability of your property.
TPO roofs offer an excellent roofing solution, combining durability, energy efficiency, and cost. At Sustainable Living Builders, we can complete your TPO roofing project professionally and efficiently. Contact us today so you can get set up sooner rather than later! We look forward to working with you in the near future.
What our customers are saying about our energy and sustainability building services
Highly Recommend
"This company was awesome to work with! Super responsive, on time, skilled installers. Did everything they said they were going to do, no surprises, and showed up when they said they were going to show up. All my neighbors keep complimenting my new roof. Everything was great. I highly recommend!"
~ Todd S.
These are the guys I'm using
"I used SLB on a commercial re roof project i had and they were awesome to work with. They communicated with me and let me know exactly what they were going to do, they did the job in a timely manner, gave me a great price, and they even cleaned up after themselves. These are the guys I'm using for any roof, gutter or solar needs!"
~ Guillermo L.
Latest and Best Materials
"Sustainable Builders removed my old roofing & installed a new one prior to my solar panels installation. It was a difficult job as I live on a narrow, winding hilly road with many trees & lines overhead. They had to do everything by hand. They did a great job in 4 days and my new roof is beautiful. The workers were experienced and accommodating. At the end they cleaned everything up and removed all debris. The company was very responsive to my concerns and needs. The price was very reasonable. I can recommend them highly. All materials were the latest and best available."
~Bonnie S.