A Tesla Roof Contractor That You Can Trust With Your Home
Find peace of mind with a trusted Tesla Solar Roof Certified Installer in Santa Rosa, CA. We are experts in delivering eco-friendly roofing and solar solutions to both residential and commercial properties.
Get A Free Quote
Call Now
Sustainable Living Builders is a leading provider of energy-efficient roofing and solar solutions for residential and commercial customers. Our expertise lies in delivering high-quality roofing and solar products, including the installation of Tesla Roofs. Our goal is to exceed customer expectations through exceptional service and the use of top-notch products. If you're seeking a reliable and efficient roofing and solar solution provider, get in touch with us today to learn more about our Tesla Solar Roof.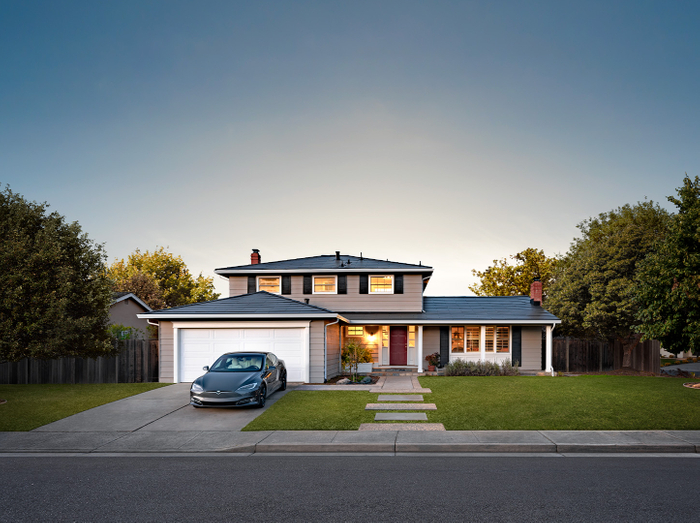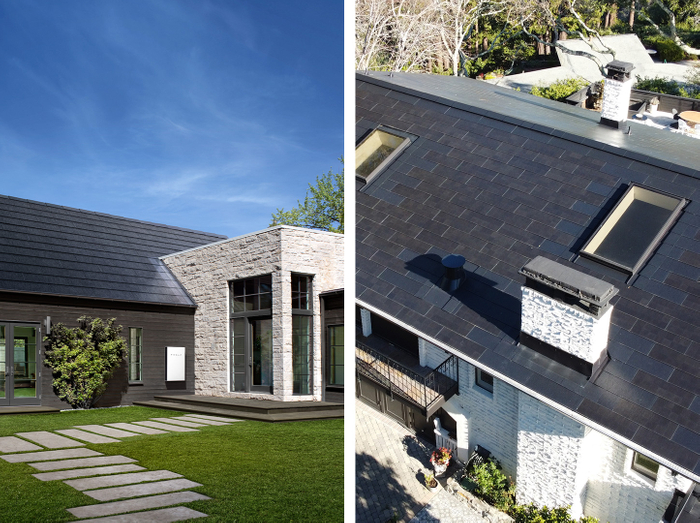 Tesla Solar Roof
Tesla Solar Roof offers superior efficiency compared to traditional solar panels. With a design optimized for maximum energy capture from the sun, these roofs deliver a reliable source of clean energy for your home or business. Moreover, Tesla Solar Roofs boast low maintenance requirements and a sleek, attractive appearance that enhances the look of your property. Not only are they more efficient, but they also offer cost savings over traditional solar panels. At Sustainable Living Builders, we're passionate about helping our customers lead a more sustainable lifestyle. Contact us today to learn more about how we can help you reduce your energy costs and embrace a greener future.
Opt for Solar Power and Discover the Benefits of Clean Energy
Solar energy is a sustainable and renewable source that not only helps lower your energy expenses but also minimizes your carbon footprint. Moreover, it adds value to your property and provides you with the opportunity to generate your own electricity, reducing your dependence on the traditional power grid. Invest in solar energy today and reap the long-term financial benefits of decreased energy bills.
Tesla Solar Roof in the North Bay
Empower your home with affordable and reliable solar solutions from Sustainable Living Builders covering Sonoma, Marin, and Napa counties. Our commitment is to assist homeowners in reducing their energy expenses and environmental impact through the provision of efficient and cost-effective home solar services. Trust us to bring sustainability to your doorstep.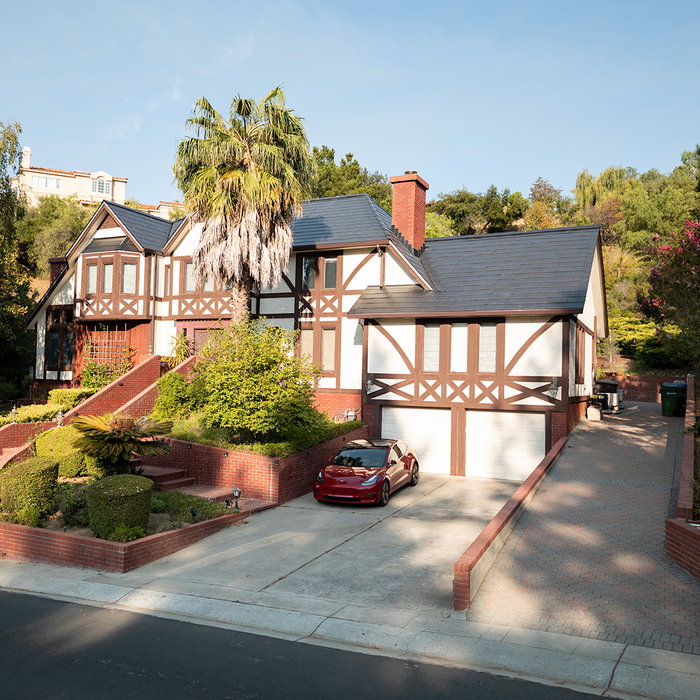 Built to Last
Experience durability and efficient energy generation with Tesla Solar Roof. Tesla's high-output solar panels provide the same electricity generation as traditional roof tiles while eliminating the risk of leaks and animal intrusion common in rack-mounted systems. Tesla roof tiles are composed of durable tempered glass that are specifically designed to capture the sun's energy more efficiently and are less susceptible to damage from inclement weather conditions.
When it comes to investing in solar panels, homeowners are often concerned about their property's aesthetic appeal. However, with the introduction of Tesla Solar Roof, that concern is a thing of the past. Tesla Solar Roofs are a sleek and attractive roofing option that can generate power while enhancing your home's curb appeal. Upgrade your property's aesthetic appeal by choosing our sleek and integrated solution, outperforming unsightly rack-mounted options. Invest in a long-lasting and efficient solar solution today.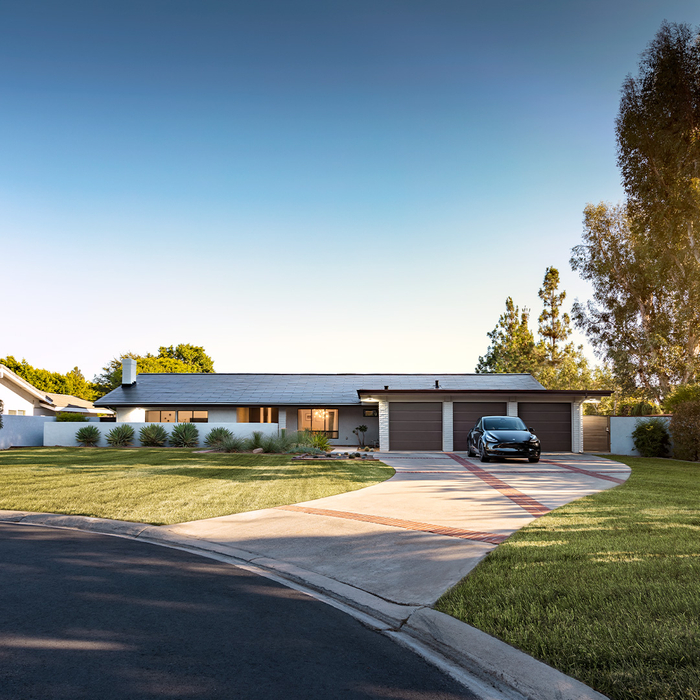 Why Choose Us
Reduce your energy costs with the help of Sustainable Living Builders. As energy prices continue to rise, it's crucial to find ways to cut expenses. That's why we offer a range of cost-effective solar solutions to meet your specific energy needs. From solar panels to energy storage options, our team of experts can help you save money on your energy bills.
If you're considering investing in solar energy for your home, a Tesla Solar Roof may be the perfect solution. Not only will you be generating clean energy, but you'll also be adding value to your home with a sleek and attractive roofing option that's built to last. Take the first step towards a more sustainable future and contact us today to learn more about our home solar services.
What our customers are saying about our energy and sustainability building services
Highly Recommend
"This company was awesome to work with! Super responsive, on time, skilled installers. Did everything they said they were going to do, no surprises, and showed up when they said they were going to show up. All my neighbors keep complimenting my new roof. Everything was great. I highly recommend!"
~ Todd S.
These are the guys I'm using
"I used SLB on a commercial re roof project i had and they were awesome to work with. They communicated with me and let me know exactly what they were going to do, they did the job in a timely manner, gave me a great price, and they even cleaned up after themselves. These are the guys I'm using for any roof, gutter or solar needs!"
~ Guillermo L.
Latest and Best Materials
"Sustainable Builders removed my old roofing & installed a new one prior to my solar panels installation. It was a difficult job as I live on a narrow, winding hilly road with many trees & lines overhead. They had to do everything by hand. They did a great job in 4 days and my new roof is beautiful. The workers were experienced and accommodating. At the end they cleaned everything up and removed all debris. The company was very responsive to my concerns and needs. The price was very reasonable. I can recommend them highly. All materials were the latest and best available."
~Bonnie S.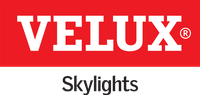 Tesla Roofs in Santa Rosa, CA