At Sustainable Living Builders in Santa Rosa, CA, we are here ready to take on your next shingle roofing project! As a superior roofing contractor, we are confident we can exceed your expectations, and we are excited you have taken an interest in working with us. Contact us today to learn more!
Shingle roofs have stood the test of time as one of the most popular and reliable roofing options. Whether you're envisioning a charming suburban house or a grandiose colonial mansion, shingle roofs offer a classic appeal and excellent protection against the elements. This page explores the various aspects of shingle roofs, including their composition, installation process, durability, and maintenance requirements. By delving into the world of shingle roofs, you will gain a comprehensive understanding of their benefits and why they continue to be a top choice for homeowners across the globe.
Composition and Types of Shingle Roofs
Shingle roofs are typically composed of asphalt or fiberglass shingles. Asphalt shingles are crafted by saturating a mat of organic felt or fiberglass with asphalt, which is then coated with colored mineral granules for enhanced durability and aesthetic appeal. On the other hand, fiberglass shingles contain a fiberglass mat that provides excellent fire resistance and improved strength. Both types of shingles come in a variety of styles, such as three-tab shingles and architectural shingles, allowing homeowners to select the option that best suits their preferences and budget.
Installation Process and Advantages
Installing shingle roofs is a relatively straightforward process that can be undertaken by professional roofing contractors. The process typically involves removing the existing roof, preparing the surface, and then applying the shingles in overlapping layers. This installation method provides excellent protection against water infiltration and ensures the durability of the roof.
Shingle roofs offer several advantages that make them an attractive choice for homeowners. Firstly, they are cost-effective compared to other roofing options, making them a budget-friendly choice for many individuals. Additionally, shingle roofs are available in a wide range of colors and styles, providing ample options to suit different architectural styles and personal preferences. Moreover, shingles are easily replaceable, allowing for convenient repairs in case of damage.
Durability and Longevity
When it comes to durability, shingle roofs excel in protecting homes from the harsh elements. High-quality asphalt or fiberglass shingles are designed to withstand extreme weather conditions, including heavy rain, wind, and hail. The composition of shingles provides excellent resistance against fire, algae, and UV rays, ensuring a longer lifespan for the roof.
Proper maintenance plays a vital role in extending the longevity of shingle roofs. Regular inspections, cleaning debris, and promptly addressing any damaged or missing shingles are crucial steps in ensuring the roof's longevity. Additionally, keeping gutters clear and conducting routine maintenance can prevent water accumulation and potential water damage.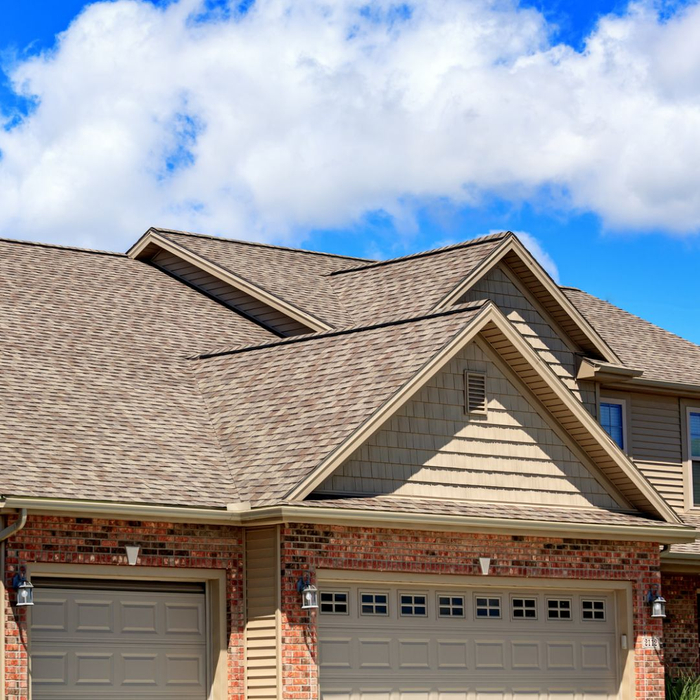 Why Choose Us?
We care about our customers first and foremost, and when you choose to work with us, our customer satisfaction is our top priority. We are not your typical roofing and solar company, in that, we take the time and care to work with our clients one-on-one to ensure their needs are met. We are proud to have formed lasting relationships with our clients over the years! Are you interested in learning what others have to say about us? Read our reviews today!
Shingle roofs continue to be a favored roofing solution for homeowners due to their timeless appeal, durability, and cost-effectiveness. The wide range of options, easy installation process, and low maintenance requirements make shingle roofs an excellent choice for those seeking a reliable and attractive roofing solution. Consider shingle roofs for your next home improvement project, and enjoy the benefits they bring for years to come. Contact Sustainable Living Builders today!
What our customers are saying about our energy and sustainability building services
Highly Recommend
"This company was awesome to work with! Super responsive, on time, skilled installers. Did everything they said they were going to do, no surprises, and showed up when they said they were going to show up. All my neighbors keep complimenting my new roof. Everything was great. I highly recommend!"
~ Todd S.
These are the guys I'm using
"I used SLB on a commercial re roof project i had and they were awesome to work with. They communicated with me and let me know exactly what they were going to do, they did the job in a timely manner, gave me a great price, and they even cleaned up after themselves. These are the guys I'm using for any roof, gutter or solar needs!"
~ Guillermo L.
Latest and Best Materials
"Sustainable Builders removed my old roofing & installed a new one prior to my solar panels installation. It was a difficult job as I live on a narrow, winding hilly road with many trees & lines overhead. They had to do everything by hand. They did a great job in 4 days and my new roof is beautiful. The workers were experienced and accommodating. At the end they cleaned everything up and removed all debris. The company was very responsive to my concerns and needs. The price was very reasonable. I can recommend them highly. All materials were the latest and best available."
~Bonnie S.