A Roofing Contractor You Can Trust 
We specialize in providing roofing services to residential and commercial customers.
Residential Roofing in Santa Rosa, CA
Sustainable Living Builders is a residential roofing and solar company based out of Santa Rosa, CA. We specialize in providing sustainable roofing solutions that are designed to reduce energy costs and improve the overall efficiency of your home. Our team of experienced professionals is dedicated to providing the highest quality of service and workmanship to ensure that your roofing project is completed to the highest standards.
At Sustainable Living Builders, we are committed to providing our customers with the highest quality of service and workmanship. We have a team of experienced professionals who are dedicated to providing the best in residential and commercial roofing, gutter, and solar services. We are located in Santa Rosa, CA, and service Sonoma, Marin, and Napa counties and the Greater Bay Area. We use the latest technology and materials to ensure that your roofing and solar panel systems are built to last and are energy-efficient. We also provide ongoing maintenance and repair services to ensure that your roof and solar panel system are functioning properly and efficiently.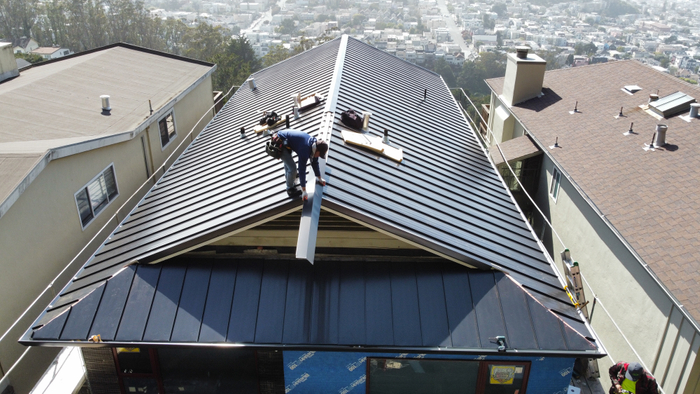 Why Is It Important To Have a Reliable Roofer for Your Home:
To safeguard your home from the elements and maintain a healthy roof, it is crucial to have a dependable and knowledgeable roofer. At Sustainable Living Builders, we offer comprehensive roofing services, including inspections to identify potential issues, necessary repairs and maintenance, and even reroofing if required. With our expertise and services, you can lower your energy costs, improve your home's overall efficiency, and have peace of mind knowing that your roof is in good hands.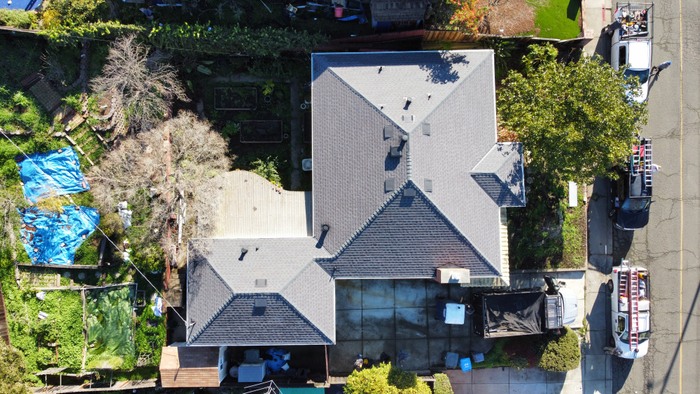 Benefits of Hiring Us for Your Roofing Needs:
We are a family and minority-owned business that takes pride in providing exceptional services. As a GAF Master Elite and GAF Green Certified Contractor, we have expertise and proficiency in the roofing industry, and in 2021, we received a double excellence award from GAF, which demonstrates our commitment to quality and excellence. Additionally, we are Velux certified installers and Tesla Solar Roof Solar Certified Installers, enabling us to deliver innovative and sustainable solar solutions to our clients.
Our CEO and co-founder, Jaime Delgado, won the Latino Business Leadership Award in 2021 for North Bay Business Journal, highlighting our expertise and commitment to leadership within the industry.
In 2022, we successfully completed over 100 residential and commercial roofing and solar projects, showcasing our dedication to providing the best quality products and services to our clients.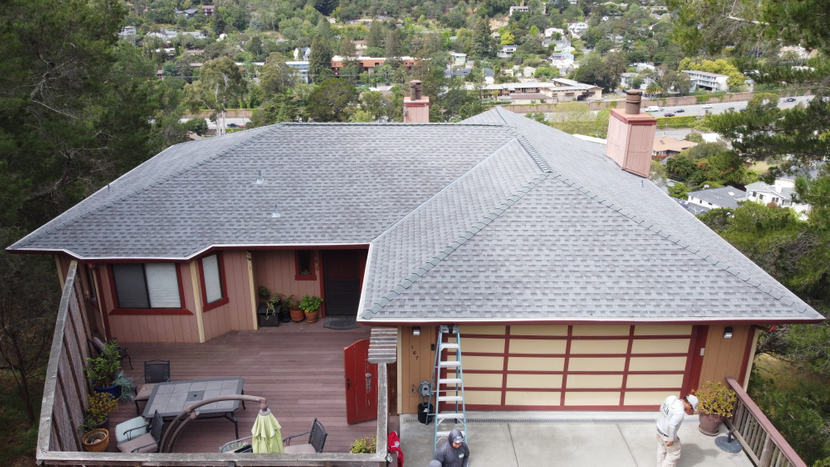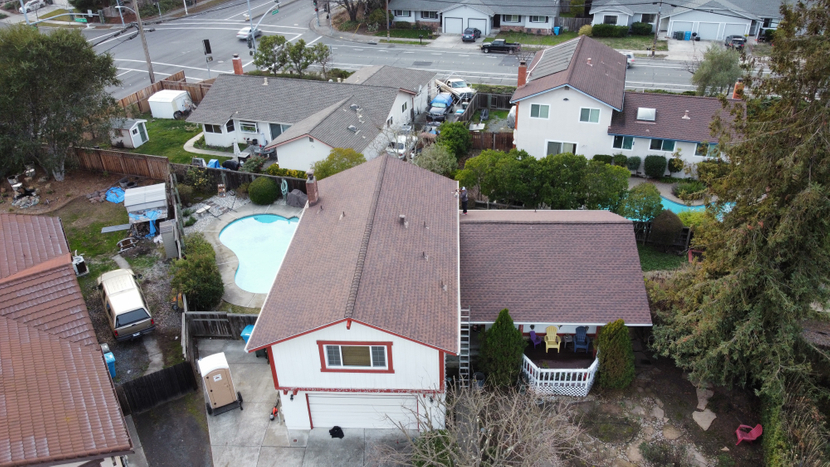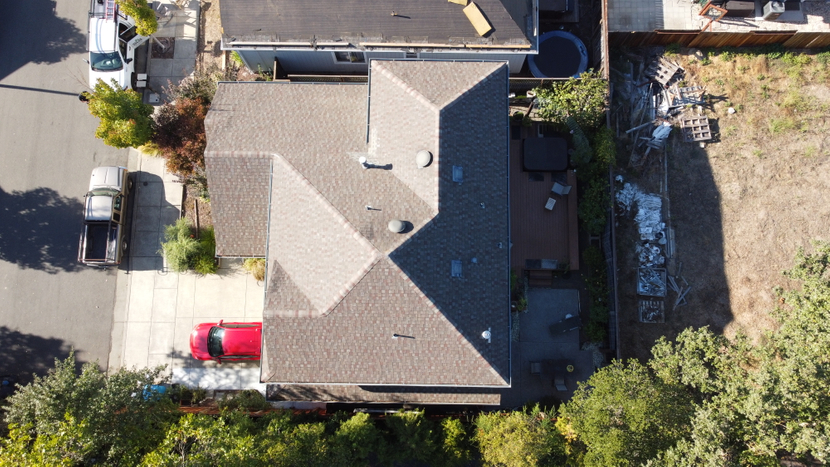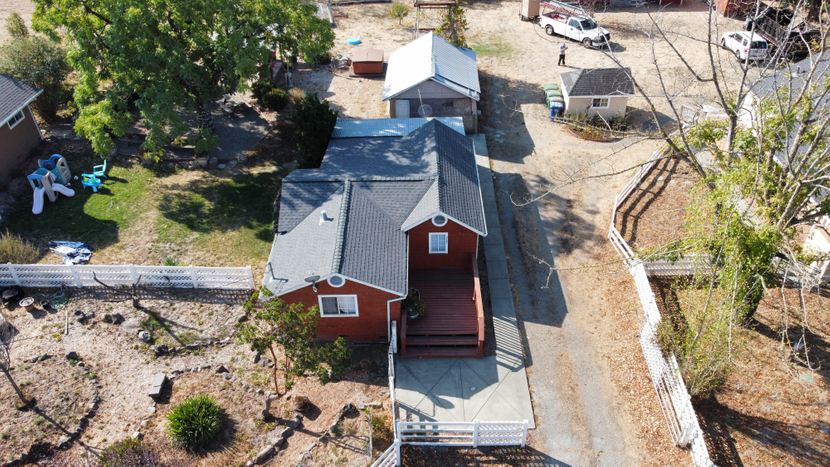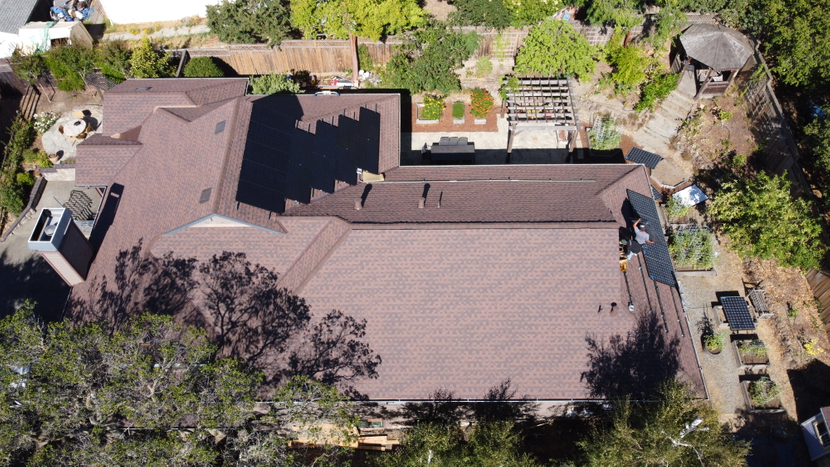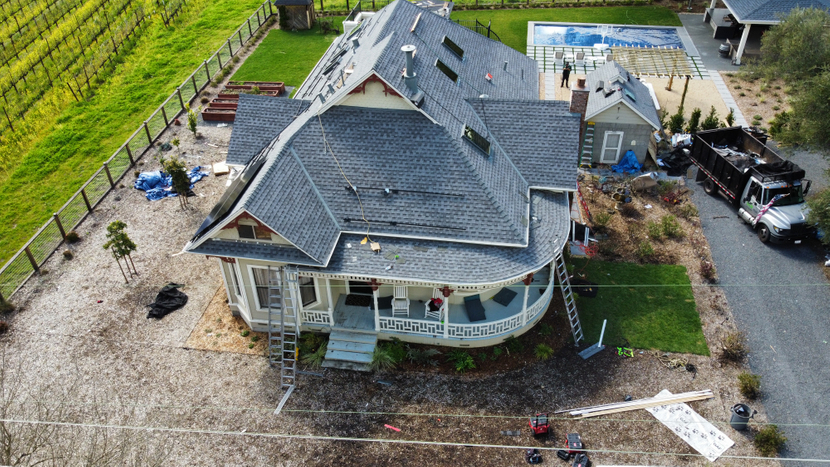 What our customers are saying about our energy and sustainability building services
Highly Recommend
"This company was awesome to work with! Super responsive, on time, skilled installers. Did everything they said they were going to do, no surprises, and showed up when they said they were going to show up. All my neighbors keep complimenting my new roof. Everything was great. I highly recommend!"
~ Todd S.
These are the guys I'm using
"I used SLB on a commercial re roof project i had and they were awesome to work with. They communicated with me and let me know exactly what they were going to do, they did the job in a timely manner, gave me a great price, and they even cleaned up after themselves. These are the guys I'm using for any roof, gutter or solar needs!"
~ Guillermo L.
Latest and Best Materials
"Sustainable Builders removed my old roofing & installed a new one prior to my solar panels installation. It was a difficult job as I live on a narrow, winding hilly road with many trees & lines overhead. They had to do everything by hand. They did a great job in 4 days and my new roof is beautiful. The workers were experienced and accommodating. At the end they cleaned everything up and removed all debris. The company was very responsive to my concerns and needs. The price was very reasonable. I can recommend them highly. All materials were the latest and best available."
~Bonnie S.
Residential Roofing in Santa Rosa, CA