Home Gutters in Santa Rosa, CA
Your Top Rated Local® Santa Rosa Gutter Contractor
Based in Santa Rosa, CA. We specialize in providing sustainable roofing and solar solutions to residential and commercial customers.
Home Gutters in Santa Rosa, CA
Sustainable Living Builders is proud to offer seamless gutter installation services for homeowners seeking a durable and long-lasting solution for keeping their homes protected from water damage. Our team of experienced professionals takes pride in delivering the best quality workmanship and materials to ensure that every installation is done to perfection.
We guarantee your gutters will last for years to come, without constant blockages or the need for large repairs. We take great pride in our work, and when it comes to residential and commercial seamless gutters, we are the gutter contractor you can trust. Explore our services to learn more about what we can do for you.
Affordable Protection for Your Home
Reduce Maintenance and Repair Cost with Seamless Gutters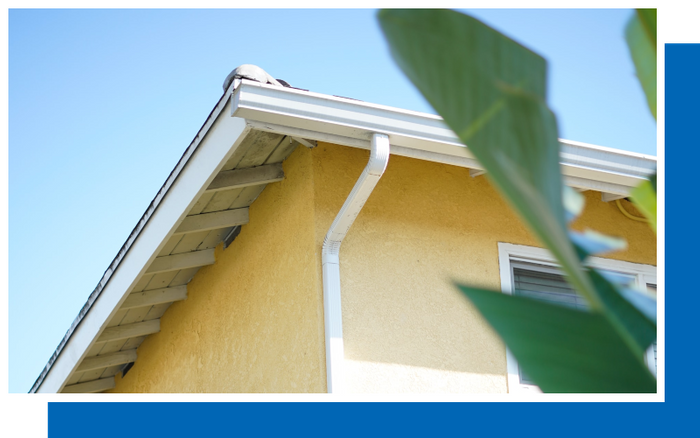 Gutter Installation at Competitive Rates
Using quality materials from top manufacturers of rain protection systems, we create and install seamless gutters to fit your exact home style and measurements. No need for long waits and custom orders to get the perfect match. Clogged gutters can cause your system to fail, resulting in damage to your home. But cleaning them can be a dangerous and time-consuming chore. Count on Sustainable Living Builders for safe, professional cleaning and repair.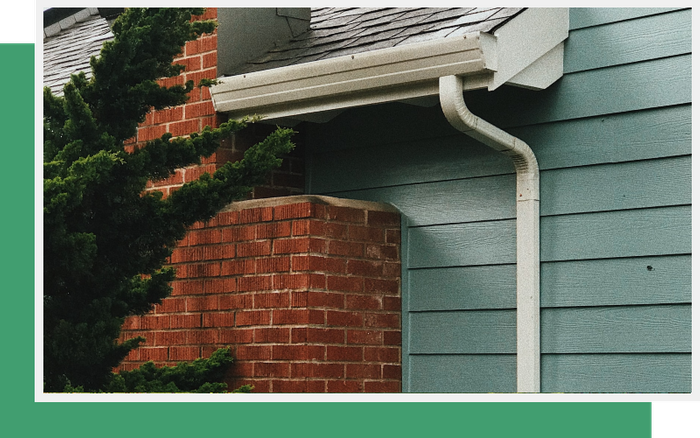 Gutter Repair Services
Maintaining your gutters greatly reduces the chances the system will fail when you need it most. Dont let problems with your gutters lead to thousands of dollars in damage. Contact Sustainable Living Builders Inc, for effective, expert gutter repair solutions.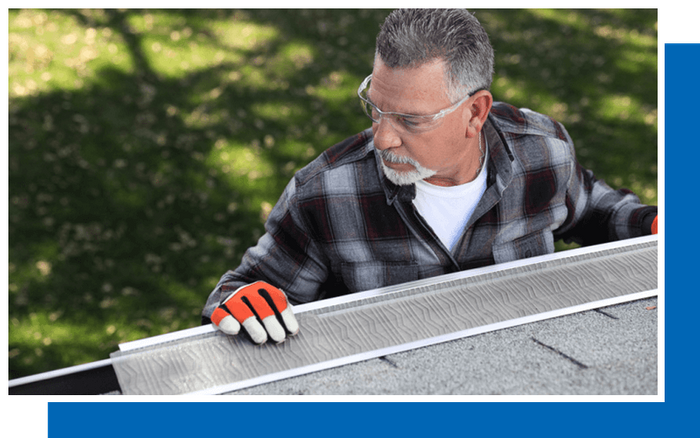 GUTTER GUARDS
Gutter guards protect your gutter system from damage, debris, and rust, making your gutters last longer. Sustainable Living Builders Inc, recommends and installs a range of gutter guards. Your choice of make and model will depend on factors such as the pitch of your roof.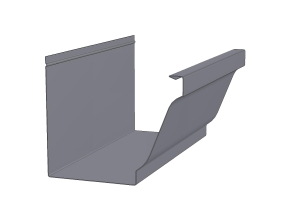 K-Style Gutters
K-style gutters have a flat bottom on the back for enhanced installation and aesthetics. The front is gracefully curved to imitate crown molding. When viewed from the side, the K-Style gutter is a mix of straight and angular lines that mildly resemble the letter K. They are also known as OGEE gutters, which means double curve.
Builders tend to choose K-Style guttering because their profile blends well with modern architectural trends. Homeowners select this type for its many advantages, such as strength and excellent water flow. Due to its popularity, most manufacturers standardized their equipment to produce the K-Style gutter.
Schedule a free consultation for valuable recommendations and a competitive bid on seamless metal gutters of copper, aluminum, or galvalume in 5" or 6" K-style gutters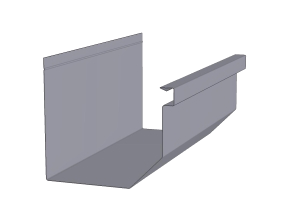 Box Profile Gutters
The box gutter profile is designed for modern residences and is very common in large industrial and commercial applications as well. The advantage of box gutters is their shape, which allows for a much larger water carrying capacity.
A box gutter does not hang onto the edge of a roof, but is actually built into the bottom of the roof or into the roof overhang. The primary purpose of the gutter system is to prevent water damage and protect the value of your home investment long-term. Don't take a rain check! Contact us today for your free gutter estimate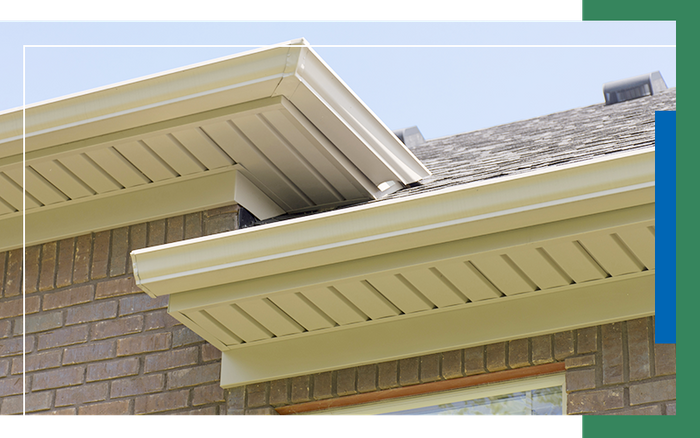 Customize Your Seamless Gutters
At Sustainable Living Builders, we understand that every home is unique and has different gutter installation needs. That's why we offer a range of seamless gutter options to suit your individual preferences and budget. We offer a variety of colors and finishes, giving you the opportunity to customize your home's aesthetic. Our team can also advise you on additional features such as gutter guards, which can prevent debris from accumulating in your gutters and causing clogs.
At Sustainable Living Builders, customer satisfaction is our highest priority. We believe that the key to our success is to build long-lasting relationships with our customers. That's why we take the time to listen to your concerns and provide customized solutions that meet your individual needs. We are committed to providing the best possible service to ensure that your gutters are installed to your satisfaction.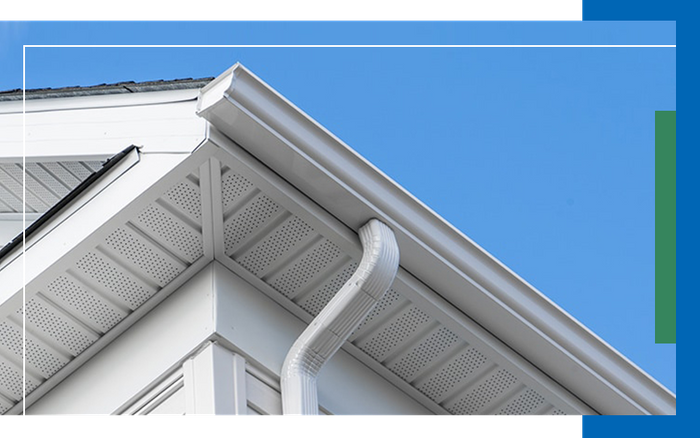 Work With Sustainable Living Builders for Your Seamless Gutters
If you are seeking a reliable and durable solution for protecting your home from water damage, then look no further than Sustainable Living Builders. Our team of experts has the knowledge and experience to deliver exceptional results, and we only use the best materials and equipment to ensure that every installation is done right the first time. We are dedicated to delivering the best possible service to our customers and building long-lasting relationships. Contact us today to schedule your seamless gutter installation appointment and get started on protecting your home today!
What our customers are saying about our energy and sustainability building services
Highly Recommend
"This company was awesome to work with! Super responsive, on time, skilled installers. Did everything they said they were going to do, no surprises, and showed up when they said they were going to show up. All my neighbors keep complimenting my new roof. Everything was great. I highly recommend!"
~ Todd S.
These are the guys I'm using
"I used SLB on a commercial re roof project i had and they were awesome to work with. They communicated with me and let me know exactly what they were going to do, they did the job in a timely manner, gave me a great price, and they even cleaned up after themselves. These are the guys I'm using for any roof, gutter or solar needs!"
~ Guillermo L.
Latest and Best Materials
"Sustainable Builders removed my old roofing & installed a new one prior to my solar panels installation. It was a difficult job as I live on a narrow, winding hilly road with many trees & lines overhead. They had to do everything by hand. They did a great job in 4 days and my new roof is beautiful. The workers were experienced and accommodating. At the end they cleaned everything up and removed all debris. The company was very responsive to my concerns and needs. The price was very reasonable. I can recommend them highly. All materials were the latest and best available."
~Bonnie S.