About Sustainable Living Builders
At Sustainable Living Builders, our commitment is to empower our customers to embrace a sustainable lifestyle. We provide exceptional experiences and work to reduce energy costs and carbon footprint. As proud members of the green energy movement, we are passionate about helping our customers achieve their sustainability goals and strive to provide them with the best possible service.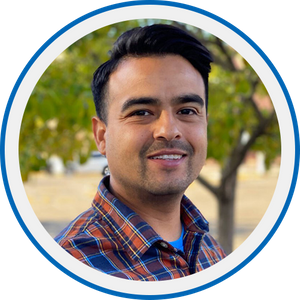 Jaime Delgado:
Jaime, a Santa Rosa native, is the CEO and Co-Founder of Sustainable Living Builders, Inc. With a strong passion for making a positive impact in his community, he is dedicated to furthering sustainability efforts for a better and safer tomorrow. Jaime's education includes an MBA from SSU and a BA in Digital Media from SFSU, and he has LEED AP Certification and multiple Contractor Licenses (B, C39, C20, and C10) issued by the state of California. His background in sustainability sales and marketing has enabled him to finance and manage over $30 million in clean energy and retrofit projects over the past five years. In addition, Jaime is a board member at EcoRing, a Sonoma County-based non-profit organization that promotes sustainable tourism. During his free time, he enjoys exploring Sonoma County on his bike and spending quality time with his daughter and family.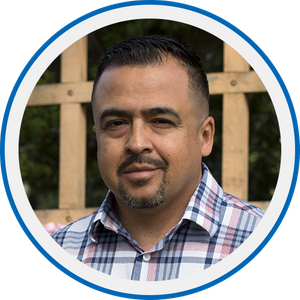 Juan Delgado:
Juan is a Co-Founder and Director Business development at Sustainable Living Builders, Inc. With 18 years of experience in retail sales management for a nationally-based corporate entity, Juan has honed his skills in managing large-scale operations. As a former District Manager, he oversaw between eight and 12 locations across Northern California and was responsible for hiring, training, and developing hundreds of employees. Juan skillfully managed a $30 million annual operating budget, leading planning and execution of sales projections, marketing campaigns, and day-to-day operations. His extensive experience in retail sales has prepared him well to contribute to Sustainable Living Builders' mission of becoming the leading provider of comprehensive sustainable building services in California. Juan is enthusiastic about working towards creating a greener and more sustainable future. He brings his passion and commitment to excellence to his role at Sustainable Living Builders, Inc. As an avid soccer player and sports enthusiast, he enjoys spending his weekends with his friends and family, cheering on his kids at their soccer games. Juan is dedicated to leading the charge in sustainable building practices and is excited to be a part of the team that is working towards a more sustainable tomorrow.
Our mission at Sustainable Living Builders is to offer our clients a transparent, honest, and positive experience when retrofitting infrastructure in their homes and commercial buildings. We prioritize safety and quality and refuse to compromise on the well-being of our employees, clients, or the quality of materials and installation. To promote sustainable and green communities in California and contribute to a cleaner environment, we provide green-building solutions and alternative, sustainably sourced materials. Our commitment to excellence and responsible building practices is reflected in every project we undertake, and we are dedicated to ensuring our clients are fully satisfied with our work.
At our core, we exist to simplify and expedite the process of residential and commercial improvement, from shopping to build. We provide a one-stop-shop for roofing, gutter, and solar services all under one roof. We only procure and utilize top-quality materials and implement sustainable building practices to create a better and more sustainable future. With our financing options and cutting-edge technology, we aim to reduce costs, save time, and deliver the best value to our customers. Our philosophy is that we build to last, ensuring that our customers receive the most out of their investments for years to come.
If you are looking for a reliable and experienced roofing, gutter, and solar company in Santa Rosa, CA, look no further than Sustainable Living Builders. Contact us today to learn more about our services and how we can help you achieve your sustainability goals for your home!